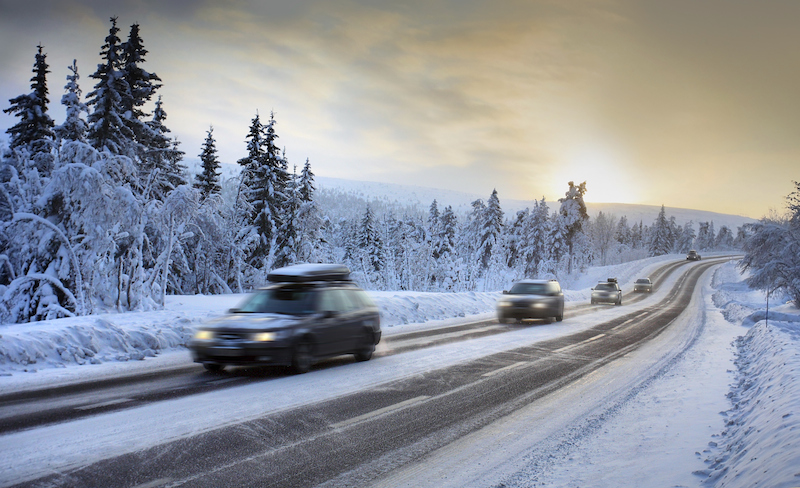 While the calendar still says it's fall, in the northern hemisphere many people are starting to see winter conditions: freezing rain and snow covered roads. Every year around this time it seems like people have forgotten how to safely drive in adverse weather conditions.
Driving in Winter Conditions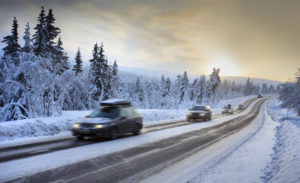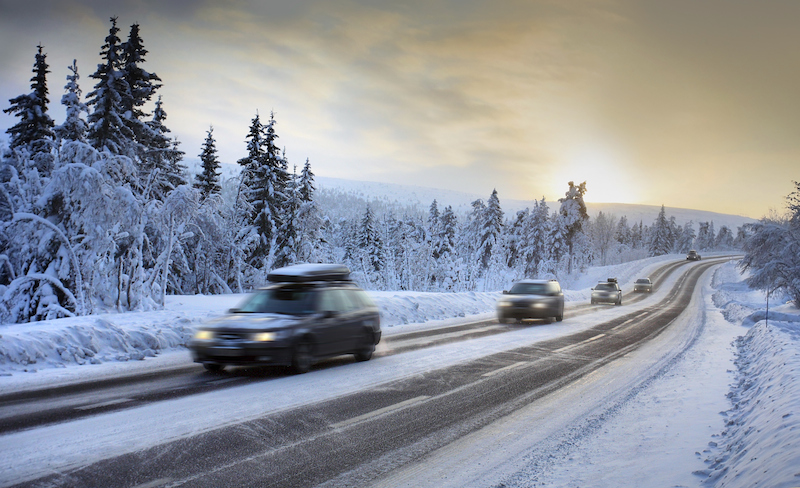 With the weather change, it is important to consider some useful tips for driving safely during this time of the year. The National Highway Traffic Safety Administration (NHTSA) and AAA have put together a number of suggestions for safe winter driving. Below are five of those tips:
First and foremost, drive slower. When the roads are snow covered, and especially when they are icy, it is harder to control your car and you need more distance between you and any vehicle in front. Allow for more space between your car and the one in front of you than you normally do.
Second, know what type of brakes you have on your car. It makes a difference. With antilock brakes you apply firm steady pressure when braking. If you don't have antilock brakes, then you need to pump them when trying to stop.
Third, if you start into a skid, keep calm and take your foot off the gas and continue steering in the direction you want the car to go. Keep your foot off of the gas and the brakes until you are back in control of your car.
Fourth, don't use your cruise control in icy conditions.
Fifth, be especially careful on bridges, overpasses and infrequently traveled roads, which will freeze first. Even at temperatures above freezing, if the conditions are wet, you might encounter ice in shady areas or on exposed roadways such as bridges.
Get Your Car Serviced
Having a car breakdown during a snowstorm or freezing weather has its own dangers. You need to make sure your car is road ready. This means:
Check Your Battery for sufficient voltage and that the battery cables are tight.
Check Your Cooling System and make sure you have sufficient coolant.
Fill Your Windshield Washer Reservoir with high-quality winter fluid that has de-icer. Remember you can use a lot of windshield fluid in a snowstorm.
Check Your Windshield Wipers and Defroster, making sure they work and the wiper blades are not worn.
Make sure your floor mat does not interfere with your gas and brake pedals.
Inspect your tires and make sure they are properly inflated and there is no uneven wear on the tread.
Make a Plan
Before heading out into bad weather, check the weather reports and road conditions. When appropriate, leave early so you don't have to rush. Also, be sure to have a number of items in your car in case of an emergency, such as:
Snow shovel
Kitty litter for traction in case your car gets stuck in the snow
Jumper cables
Flashlight
Blankets, and
Flares and emergency markers.
Understand Your Situation
During this season of holiday gatherings, family celebrations and time with friends, it is possible you will be on the road in bad weather conditions. Before heading out, make your plans and prepare yourself to respond appropriately. While driving, slow it down and recognize the extra risks from the weather. While driving, remember to be alert to your safety, always wear your seat belt, keep two hands on the wheel and put your cell phone away so you can focus on driving.
Click here for the full list of NHTSA Recommendations.