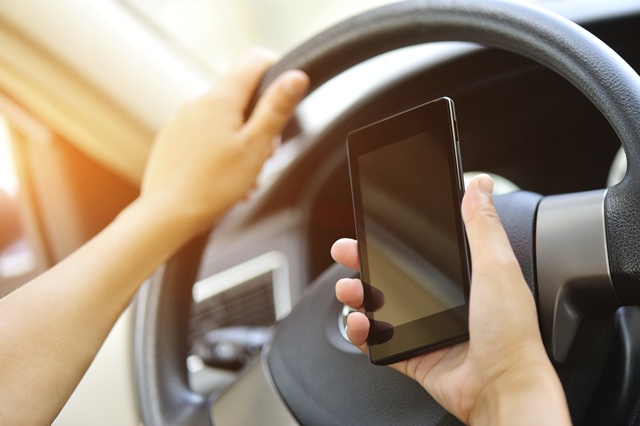 Kicking Off A Second National Texting Ban Crackdown
From April 10 to 15, 2015, law enforcement personnel all over Michigan will be using a combination of traditional and innovative strategies to crack down on motorists who text while driving. This effort is a part of the national U Drive. U Text. U Pay. high-visibility enforcement campaign that combines intense enforcement of anti-texting laws with advertising and media outreach to let people know about the enforcement and convince them to obey the law.
"Driving and texting is illegal and irresponsible. People who break our State's texting law will be stopped and fined. If you drive and text, you will pay," said Prosecutor Tim Rutkowski. "For those who say that driving and texting is an epidemic, we believe enforcement of our state texting law is part of the cure."
Michigan's Law
Michigan law prohibits a driver from reading, manually typing or sending a text message while driving. Motorists violating this law receive a $100 fine for the first offense and a $200 fine for subsequent offenses. In 2013, more than 2,300 drivers were cited under the texting ban and 682 Michigan drivers were involved in crashes were using a cell phone in some manner.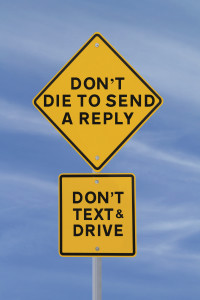 Across the nation, in 2013, 3,154 people were killed and an estimated additional 424,000 were injured in motor vehicle crashes involving distracted drivers.  This represents a 6.7 percent decrease in the number of fatalities recorded in 2012.
Texting and an Increased Crash Risk
According to a 2014 special article in the New England Journal of Medicine, the risk of a crash or near-crash among novice drivers increased with the performance of many secondary tasks, including texting and dialing cell phones.
The University of Michigan's Transportation Research Institute's 2012 "Teen Driver Distraction Study" reports that a quarter of teens respond to a text message once or more every time they drive, and 20 percent of teens and 10 percent of parents admit that they have extended, multi-message text conversations while driving.
"Texting and driving requires motorists to take their eyes off the road, hands off the wheel, and mind off the task of driving. It creates the proverbial 'perfect storm' for a crash, and no one has the right to put another person's life at risk like that," said Prosecutor Rutkowski.
A National Effort
The successes of the Click It or Ticket and Drive Sober or Get Pulled Over campaigns have proven that the combination of tough laws, targeted advertising, and high-visibility enforcement can change people's risky traffic safety behaviors. This strategy was implemented as part of the Phone in One Hand. Ticket in the Other distraction demonstration effort in Hartford, Connecticut, and Syracuse, New York, in 2010 and 2011, and then to Delaware and Sacramento County in 2012 and 2013. In both projects, texting (and cell phone use) declined dramatically. Based on these encouraging results, the U.S. Department of Transportation developed the U Drive. U Text. U Pay. national campaign.
The U Drive. U Text. U Pay. campaign is national in scope, and has qualified for and received approximately $8.4 million in grant funding from the U.S. DOT to support this and other efforts designed to fight distracted driving.