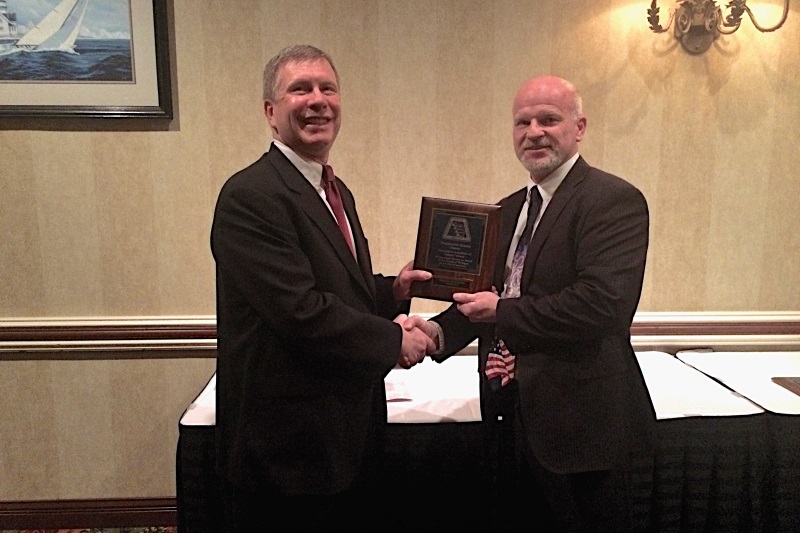 At the Mid-Winter Conference for the Prosecuting Attorney Association of Michigan (PAAM), Prosecutor Tim Rutkowski was recognized for his 20 years of service to the citizens of Michigan. A lifelong resident of Huron County, Mr. Rutkowski has worked in the Huron, Sanilac and Tuscola county prosecutor offices as an Assistant Prosecutor and Chief Assistant Prosecutor, and since January 2009, he has been the elected prosecutor for Huron County.
"It is unbelievable to have 20 years as a prosecutor, doing a job I love and working to make my community safer." said Tim Rutkowski, "And, I am deeply honored that the people of Huron County elected me to represent them in the criminal courts."
PAAM is a voluntary association of the 83 county prosecutors, the Attorney General, and the U.S. Attorneys serving in Michigan. Victor Fitz, President of PAAM noted that:
"Prosecutor Tim Rutkowski has the high respect of his prosecution colleagues." Fitz, who served as an assistant prosecutor in the Thumb for five years also said that: "It is reassuring to know that friends and former neighbors have such a highly qualified professional at their law enforcement helm."
As a prosecutor, Tim Rutkowski's primary duty is to enforce the laws of the State of Michigan, and to always seek justice on behalf of the citizens of Huron County and the State of Michigan.