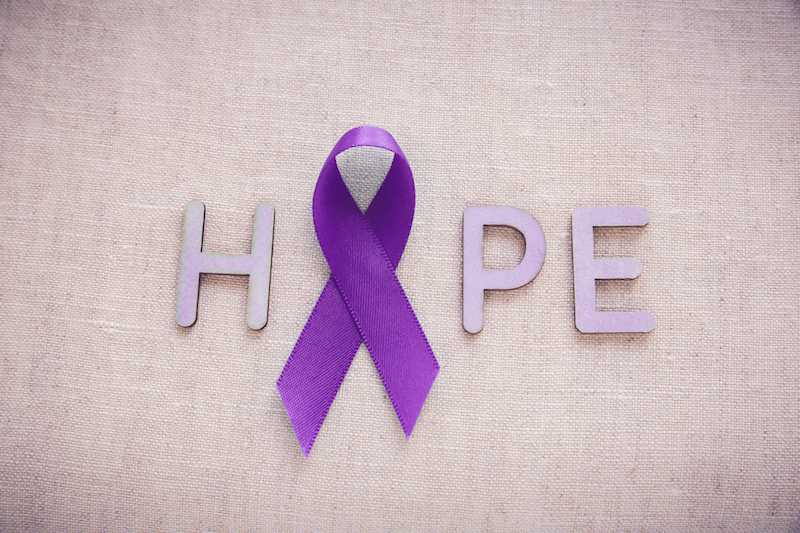 By: Maria, Markos, Victim Rights Program Specialist, Division of Victim Services, MDHHS
Malcolm Gladwell in his book The Tipping Point states that a pivotal turning point occurs in "that magic moment when an idea, trend, or social behavior crosses a threshold, tips, and spreads like wildfire."  Did you know that by the year 1920 all states had made "wife beating" illegal?   Astonishingly, it would take another fifty years before the tipping point would occur and society would begin to see domestic violence as something far more insidious than "just a family matter".
So how did the pendulum begin to swing toward a threshold of increased awareness and accountability? The simple answer would be to say that the magic moment occurred when one individual became fed up with the status quo. Of course we all know that it is much more complex than that; historically many different movements were taking place simultaneously and these uprisings were woven together in a spirit of commonality.   It might have begun with one person, but it took a community to effect systemic change.
Tipping the Scales
Crossing the threshold of change began in 1973 when the first domestic violence shelter was opened in St. Paul, Minnesota by the Women's Advocates, or in 1976 when Nebraska enacted the first marital rape law, or when batterer treatment groups sprung to life across the country as more professionals in the field learned about and began implementing treatment models based upon the 1981 experimental program called The Duluth Model or Domestic Abuse Intervention Project.   In terms of accountability, the 1984 landmark Thurman vs City of Torrington case pried open the eyes of police agencies everywhere when the City of Torrington police department was found liable because they repeatedly failed to arrest Tracy Thurman's abusive husband. Changes began to occur in police agencies and communities as police agencies began implementing pro-arrest policies, establishing domestic violence units, and implementing coordinated community responses. Michigan tipped the scales when the movements of the past found themselves whispering into the heart of a gentle and caring man who was to become known nationwide as the senator who worked to establish Michigan's 1985 Public Act 87, later to be known as the William Van Regenmorter Crime Victim's Rights Act. This would prove to be a crucial piece of legislation to protect the rights of crime victims. Slowly, collaborative and life-affirming work was occurring in multiple systems across the board.
VINE: Saving Lives
Oftentimes, a life-saving innovation bears witness to an incredibly tragic beginning and such was the case with the innovation of the Victim Information and Notification Everyday (VINE) system, introduced in 1994. Marcia Roth, Executive Director of the Mary Byron Project exclaims that "VINE is the greatest innovation we have to fight domestic violence crime created in the last three decades. It saves lives." In Michigan we have the MI-VINE system which monitors the custody status of adult inmates in county jails, court case information and status of prisoners in the Department of Corrections facilities. Information is available to callers 24 hours a day, 365 days a year just by registering their phone number or email at www.vinelink.com or by calling 1-800-847-1298. The Crime Victim Services Commission is proud to have helped implement MI-VINE in the majority of our 83 counties in Michigan.
Raising Awareness in Your Community
Awareness as an instrument of change must be bold and courageous. Elie Wiesel, author and survivor of the Holocaust reminds us that "we must always take sides. Neutrality helps the oppressor, never the victim. Silence encourages the tormentor, never the tormented."   October is National Domestic Violence Awareness month but awareness doesn't have to occur just within the framework of this month. Perhaps ask yourself what can I do today? Or next week? Or even next year in order to learn more about the issue, speak up, volunteer, or raise awareness so that healing and accountability continues to spread like wildfire into our homes, our courts, and our larger community?
For more information about domestic violence contact the Michigan Coalition to End Domestic and Sexual Violence at www.mcedsv.org , or RAINN at www.rainn.org or contact your local domestic violence shelter. If you are a teen who thinks you might be in a dating violence situation (or know someone who is) and would like to talk with a trained advocate please call 866.331.9474 or log onto www.loveisrespect.org. If you are in immediate danger please call 911.